Retard Monkey has bought 51 previously unseen Photographs from Royal Wedding. These photographs have been recently revealed by Royal family. Check out these unseen 51 Unseen Photographs of Royal Wedding of Duke Prince Harry and Duchess Meghan Markle of Sussex
Meghan Markle wore a designer dress by Stella McCartney for her Evening Reception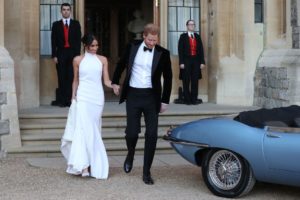 2. Duke of Sussex and Duchess of Sussex drove in a  Jaguar E-Type Concept Zero which was Mfd. in 1968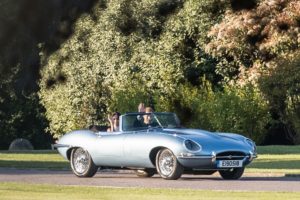 3. Royal couple waving to the photographers before the final ceremony in Frogmore House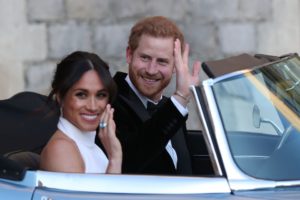 4. Royal couple waving after the wedding in Windsor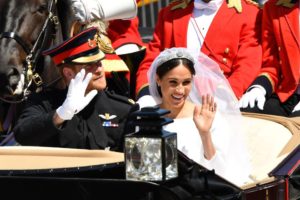 5. The royal couple left the Windsor castle in a carriage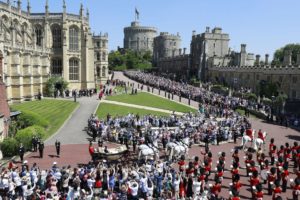 6. People from whole of the kingdom came to give their wishes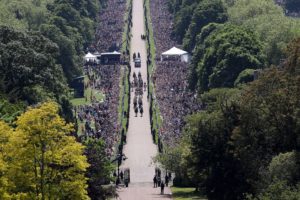 7. Queen Elizabeth II and Prince Philip Also attended the wedding along with all other Royal family members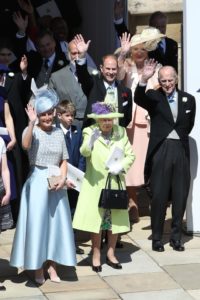 8. Doria Ragland came in an Oscar de la Renta wedding dress with matching jewelry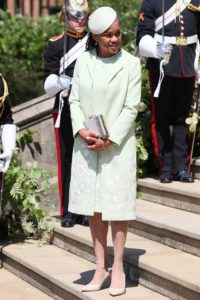 9. Camila the Duchess of Cornwall and Prince Charles the Prince of Wales leaving the church after the wedding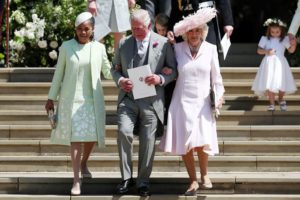 10. Jessica Mulroney and Duchess of Cambridge also attended the Royal wedding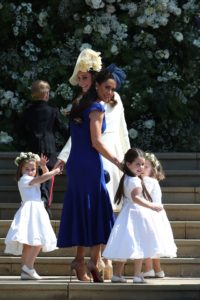 11.  Duchess of Cambridge came to the Royal wedding with her daughter Princess Charlotte.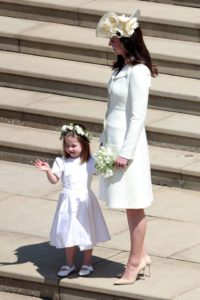 12. Prince George was looking a dashing young handsome man in his black dress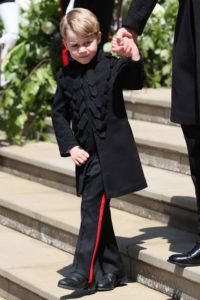 13. Duchess of Sussex Meghan Markle wore a 5-meter long veil in the wedding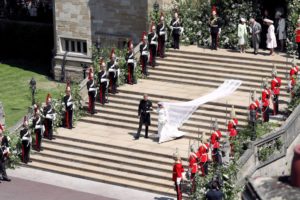 14. Newly Wed couple kissing at St. George's Chapel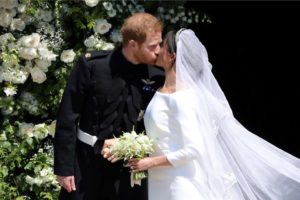 15. Royal couple walked out of Church with the hand in hand of each other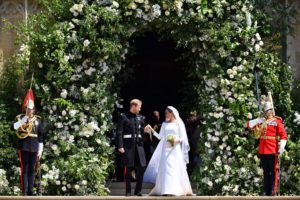 16. To be wed couple walking down the aisle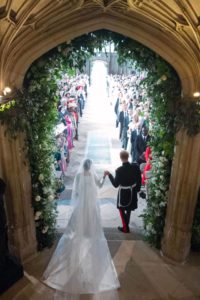 17. Prince Harry taking his bride along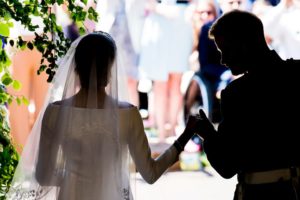 18. The couple held hands during vows
19. Exchanging diamond Wedding Rings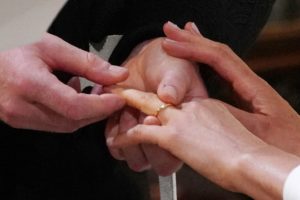 20. To amuse the couple, entertaining performances were done at the wedding as is the custom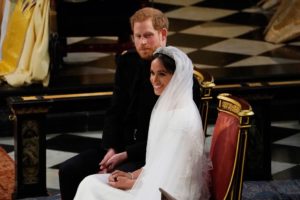 21. New Duchess wore diamond bandeau tiara of Queen Mary, which was lent to her by Queen Elizabeth II herself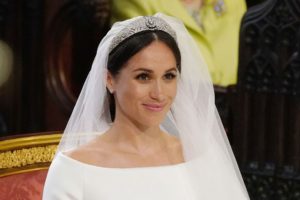 22. Royal Couple before taking the vows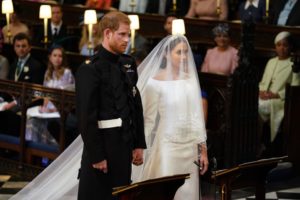 .
23. Princess walking down the aisle between the attendees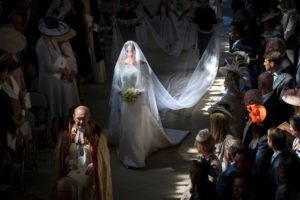 24. Wedding dress of Duchess was designed by Clare Waight Keller
25. Princess holding her beautiful silk gown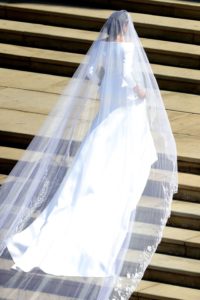 26. Mother of the princess, Doria Ragland accompanying her to the wedding.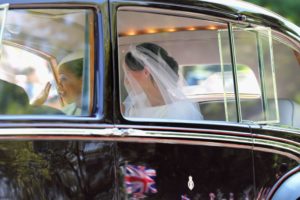 27. Both sons of Prince Charles – Prince Harry and Prince William waving to the attendees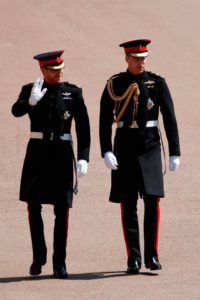 28. Queen in her favorite lime green coat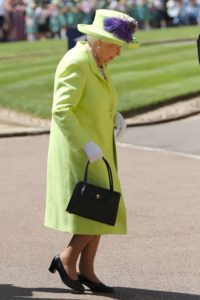 29. Singer Elton John also attended the wedding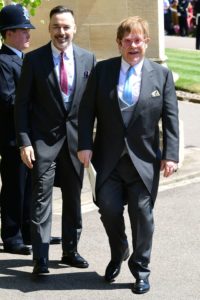 30. Tom Hardy and his wife also came to the wedding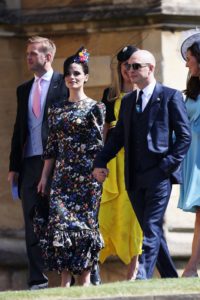 31. Countess of Wessex – Sophie wore blue Suzannah on top and with a feather hat
32. Prince Andrew came with his daughter's Princesses Eugenie and Princesses Beatrice in blue cloaths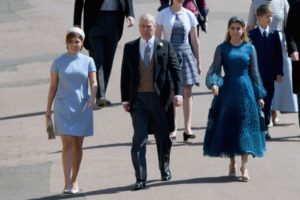 33. Sarah Rafferty came with her husband Santtu Seppälä, in a blue Lanvin dress with airy sleeves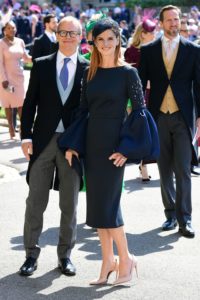 34. Miss World Priyanka Chopra came in a violet Vivienne Westwood along with Abigail Spencer, who chose a blue polka designer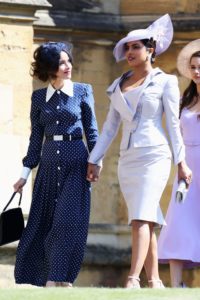 35. Jacinda Barrett came in a burgundy dress with her husband Gabriel Macht who came in a business suit.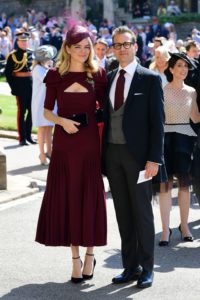 36. David and Victoria Beckham came in a class of their own. While Victoria wore her own designed blue dress, David chose to wear a business suit.
37. Victoria  Beckham also wore a matching hat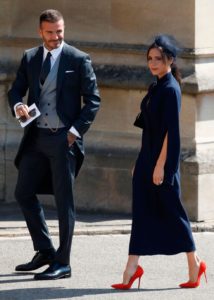 38. David Beckham decided to wear Rayban shades too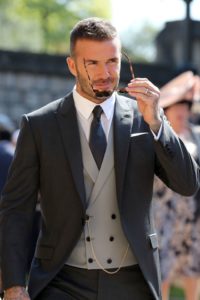 39. Pippa Middleton came in Jimmy Choo shoes with a designer floral dress while her husband chose to wear a business three-piece suit.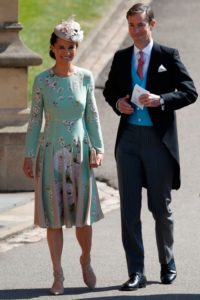 40. Chloe Madeley and the hunk James Haskell caught everyone's attention too.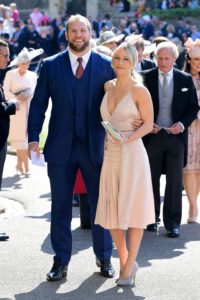 41. Oprah Winfrey chose to wear a pinkish colored dress along with matching hat and sunglasses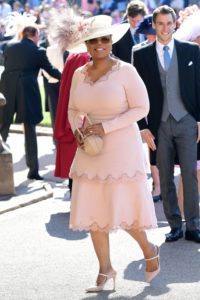 42. Surprisingly Chelsy Davy, who is the ex-girlfriend of Prince Harry also attended the wedding.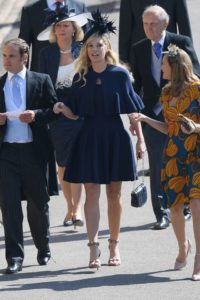 43. James Blunt came to the royal wedding with his wife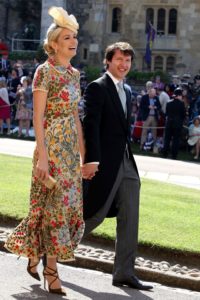 44. St George's Chapel was decorated with tons of flowers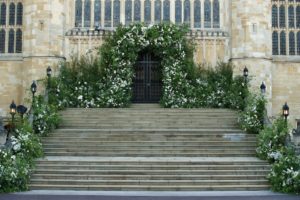 45. Inside decorations of St George's Chapel had even more flowers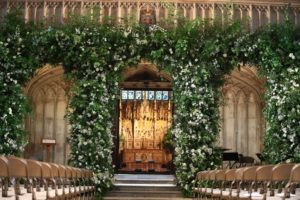 46. The place of final vows was kept simple.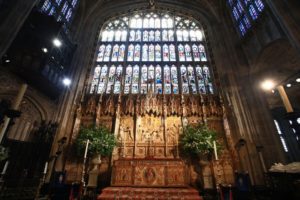 47.  Prince William and Prince Harry outside Windsor Castle after having Tea with their grandmother and Prince Harry's Mother in Law.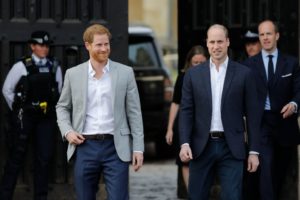 48. Both were flooded by their fans and well-wishers.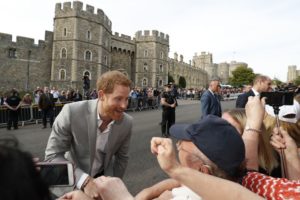 49. Prince William posing for photographs before the Royal Wedding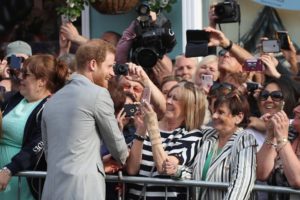 50. Royal Couple looked delighted on eve of the wedding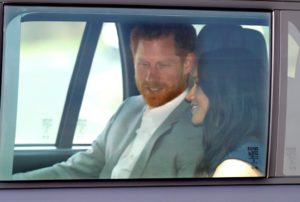 51. Proper Security arrangements were done for the wedding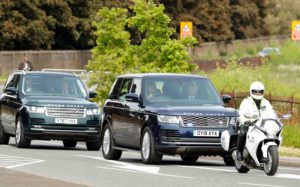 Do tell us if you liked these photographs, for more such interesting articles check out the home page of Retard Monkey – Sarcasm Redefined at – Retard Monkey